Peter Eliaš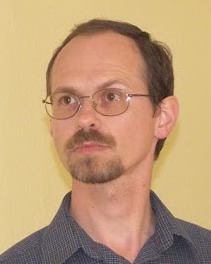 University studies:
University of P. J. Šafárik in Košice, Faculty of Natural Sciences (1988 – 1993).

Academic degrees:
1998 – RNDr.
2000 – PhD. (advisor: prof. RNDr. Lev Bukovský, DrSc.)

Positions held:
1998 – Mathematical institute of the Slovak Academy of Sciences, Extension in Kosice

Study stays:
1997 – Mathematical institute of University in Bonn, Germany (5 months)

Fields of Interest: General Topology (function spaces, quotient spaces), Real Analysis (harmonic analysis, measure theory), Set Theory (models of set theory, forcing), Category Theory (categorical probability), Logic (formalization of mathematics, theoretical foundations quantum mechanics).

List of Publications: